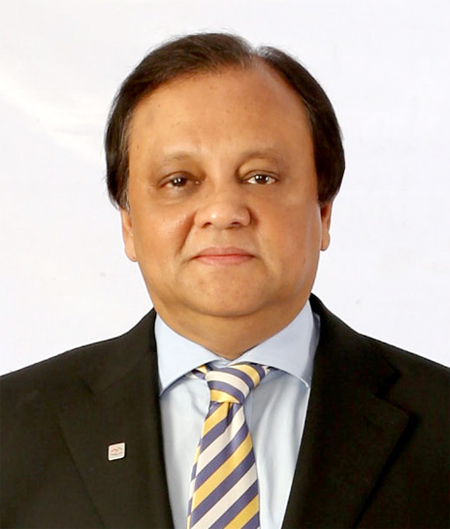 Anis A. Khan
superadmin
Board of Director, MCCI and Director, W & W Grains Corporation
Anis A. Khan, Fellow, and Council Member of The Institute of Bankers, Bangladesh is a senior banking professional of the country. He has set a record of expanding and diversifying institutions he had been at the helm of, thereby increasing their reputation, image, capital, sustainability and profitability.
He started his career with Grindlays Bank plc in 1982, going on to serve ANZ Grindlays Bank, and then Standard Chartered Bank in Bangladesh, and abroad, in a diverse array of roles. He then served IDLC Finance Limited for six years, and was responsible for transforming it into a multiproduct financial institution and one of the leading names in the country's financial and capital markets domain. He then served Mutual Trust Bank (MTB) for nearly eleven years and is credited with transforming it into a full-service and a well-known technologically advanced bank of the country, catering to all types of customers.
He is the Senior Vice President of the Metropolitan Chamber of Commerce and Industry, Dhaka (MCCI) and Life Member of the SAARC Chamber of Commerce & Industry. He serves on the boards of Trust Bank Limited; ACI Limited; Berger Paints Bangladesh Limited; Summit Power Limited and Summit Alliance Port Limited, and their subsidiaries; and Central Counterparty Bangladesh Limited.
Furthermore, he is Chairman and Trustee of Valor of Bangladesh, Senior Vice President and Trustee of Bangladesh Cancer Aid Trust (BANCAT), Independent Trustee of the CSR Centre, Member of the Managing Committee of Ispahani Islamia Eye Institute & Hospital and Trustee of the Society for Promotion of Bangladesh Art (SPBA).
He has served as Chairman of the Association of Bankers Bangladesh (ABB), Primary Dealers Bangladesh Limited (PDBL), SWIFT Member & User Group of Bangladesh, Bangladesh Lease & Finance Companies Association (BLFCA) and Vice President of the Bangladesh Association of Publicly Listed Companies (BAPLC). He also served as Vice Chairman of IIDFC Limited, and as a Director on the boards of Chittagong Stock Exchange, Eastern Bank Limited, Credit Rating Agency of Bangladesh Limited, Bangladesh Rating Agency Limited, BD Ventures Limited and LIC of Bangladesh Limited.
---