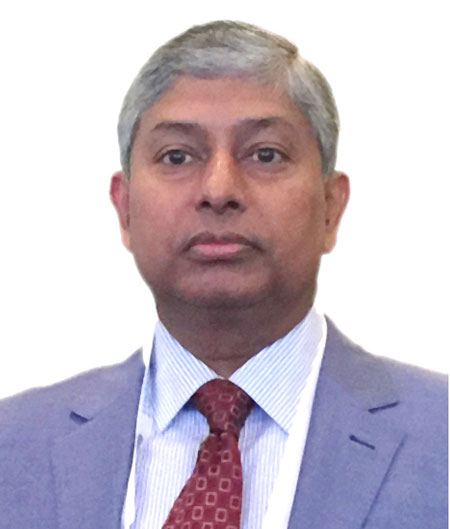 Mr. Habibullah N. Karim
superadmin
Vice President, MCCI and Managing Director & CEO Technohaven Company Ltd.
EMPLOYMENT HISTORY
Mr. Karim is the founder and CEO of Technohaven (www.technohaven.com), an independent software company and IT solutions provider since 1986. Technohaven provides IT strategy and project management consulting services to the World Bank, Asian Development Bank and other multi-lateral development organizations and is a recognized leader in tax compliance and e-governance automation solutions.
Dhaka, BD
Mr. Karim represented the software industry as a full member of the 2002 – 2003
Bangladesh Prime Minister's ICT Task Force 2008 – 2009
Earlier in 1997 he helped found the Bangladesh Association of Software & Information Services 2002 – 2003 (www.basis.org.bd) and was its founding secretary general.
He was also elected president of BASIS twice for the terms. 2008 – 2009
Mr. Karim was the Convener of the Working Group of the national ICT Policy Review Committee in 2008 – 2009
That authored the Bangladesh ICT Policy 2009 – 2010
Professional Representation Activities
• His paper on impact of ICTs on the Bangladesh trade and economy was published in the Commonwealth Ministers Reference Book 2006. He is a weekly columnist for the Daily Star (www.thedailystar.net) and also contributed columns to the Financial Express (www.thefinancialexpress-bd.com) and the Asian Age.
• He co-authored a book titled "Going Digital – Realizing The Dreams Of A Digital Bangladesh For All" (www.goingdigitalbook.com) which was published by the University Press Ltd in 2011.
• Earlier he produced and anchored a weekly television talk-show on trade and economy named "Orthoniteer Chaka" on Boishakhi TV.
• He is currently serving as the Vice President of the Bangladesh Employers' Federation and also served on the executive committee (Board) of Metropolitan Chamber of Commerce and Industry (MCCI), the oldest chamber in Bangladesh.
• He is a member of the Governing Board of the Bangladesh Institute of Management (BIM).
• Since 2017 he is serving as the Chairman of the Performance Monitoring Committee of the Bangladesh ICT Ministry's venture capital fund that has more than BDT Two Billion under management.
PERSONAL
Volunteer Activities
Awards
Nationality, Academic and Professional Qualifications
• Mr. Karim has a BSEE degree from Yale University, New Haven, CT, USA and can be reached at [email protected] or [email protected].
---