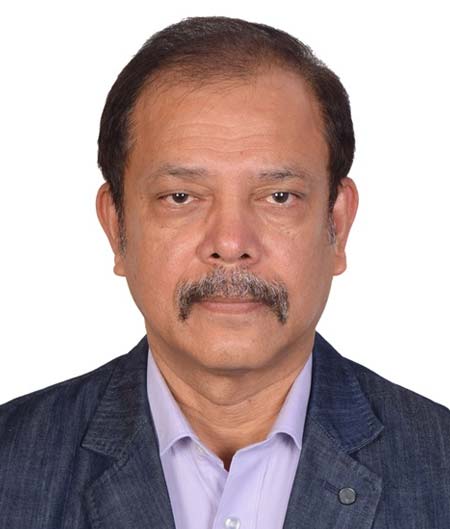 Mr. Md. Saiful Islam
superadmin
President, MCCI and Managing Director, Picard Bangladesh Limited
Md. Saiful Islam is one of the leading businessmen/industrialists in the country having 35 years of business experience in various fields like Shipbuilding, leathergoods manufacturing, dredging  and hospitality etc. He has started his business carrier in 1986 in shipping sector such as Ship-Chartering, Ship-owning, Ship-repair etc.  With his intellectual ideas and hardworking he has spread his business wings to some other sectors like leather goods. In 1997, he established joint venture company (namely, PICARD Bangladesh Ltd.) in conjunction with PICARD Lederwaren GmbH Co. & KG, Germany which manufactures/exports leathergoods and getting Export Trophy for every year.
In the year 2000, he formed a shipbuilding company (with professional mariners) namely, Western Marine Shipyard Ltd (WMShL). – One of the leading shipyard in Bangladesh. Western Marine Shipyard has already built over 100 vessels both for Inland Water Ways & for Overseas Ship Owners.
In the meantime, Md. Saiful Islam has established another wing for dredging business in 2002 (namely, Banga Dredgers Ltd.). By this time, this company has become one of the largest private sector dredging company having 14 (fourteen) cutter suction dredgers with ancillary crafts. The company Banga Dredger is participating in the Government Development Programs specially for maintaining the navigability of our rivers and also for the capital dredging projects under the Ministry of Shipping and Ministry of Water Resources.
In 2003 Md. Saiful Islam has bought a renowned dockyard in Narayangonj namely, "Banarjee Dock" which was established in 1920 and having long heritage of shipbuilding. He reconstructed the entire structure of the dockyard with a group of most adequate & qualified marine professionals in line with the challenge of the new millennium. The slipway as well as the functional capability of the yard itself has been renovated in terms of the need of modern ships and the name of the yard has been changed to "Narayangonj Engineering & Shipbuilding Ltd." With his hard work & dedication, now this shipyard has become one of the best ISO Certified dockyards in the country for quality shipbuilding in domestic and international market.
In 2019, for the manufacture of footwear in Dhaka, The leading industrialist Mr. Md. Saiful Islam formed Footsteps Bangladesh Ltd, a JV in Bangladesh with a VKC group company – Euphoric Innovation Pvt. Ltd., India. The JV partners are well known for their commitment to quality craftsmanship, customer service and timely delivery of its products. The company's business approach is characterized by the values and beliefs prevailing within the two very successful JV partners. Footsteps Bangladesh would be providing the best value proposition to customers by offering latest designs with prices and quality.
---