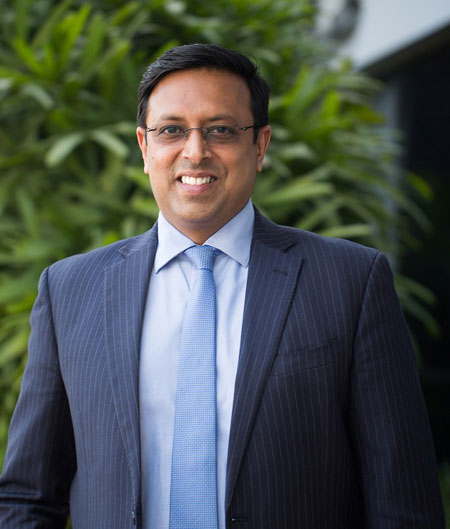 Mr. Mohammad Naser Ezaz Bijoy
superadmin
Board of Directors, MCCI and Chief Executive Officer, Standard Chartered Bank
Naser Ezaz Bijoy is the Chief Executive Officer at Standard Chartered Bank, Bangladesh.
He is a career banker working with Standard Chartered Bank for 28 years in diversified roles with varied complexities and dimensions, which includes senior roles in Corporate Banking, Risk and Audit in Asia, Middle East and Africa. During his tenure, he worked closely with Central Banks in Bangladesh, UAE, Mauritius and Vietnam for implementation of the Basel Accord.
Naser was appointed as CEO, Bangladesh in November 2017. He is responsible for driving the business, ensuring robust governance, and execution of the strategy for the Bank in Bangladesh. Under his stewardship, Standard Chartered Bangladesh has maintained sustained growth, exceeding previous records, and closed several landmark transactions that are strategically important for the economy of the Country.
Before being appointed CEO, Naser was leading a successful Corporate and Institutional Banking business in Bangladesh since 2015, strengthening relationship with the private sector, public sector, and external stakeholders; closing several strategic transactions. Prior to leading the CIB business of Bangladesh, he was vested with the responsibilities of Chief Risk Officer of Standard Chartered Vietnam; as well as Senior Credit Officer, Vietnam and Philippines. He was also a director appointed to the Board of Management of Standard Chartered Bank (Vietnam) Limited.
Naser holds an MBA degree from Bangladesh's premier business school, the Institute of Business Administration (IBA), University of Dhaka. He received various oversees accreditations and certifications from University of Cambridge, London School of Economics, Omega USA, and INSEAD.
In his spare time, Naser likes to spend time travelling, following sports and reading.
---