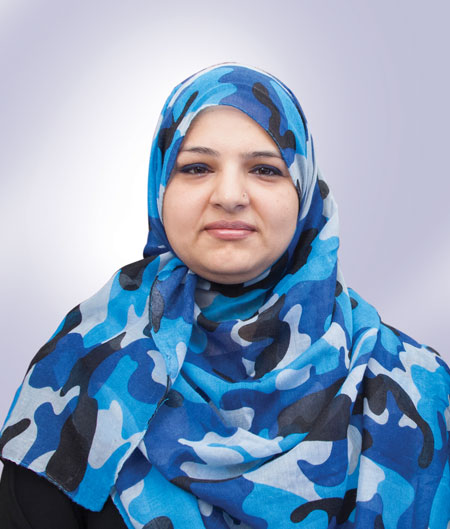 Mrs. Uzma Chowdhury
superadmin
Board of Directors, MCCI and Director, Agricultural Marketing Company Ltd
After completion of her Bachelor's Degree from United States of America, Uzma Chowdhury, started her professional career with Trammel Crow Residential Company, leading developer and investor in commercial real estate of USA in year 2000.  Then she moved on to other accounting professional jobs.
After returning to Bangladesh, Uzma Chowdhury started her directorial career with PRAN-RFL Group in 2009. Her Father, Major General Amjad Khan Chowdhury (Retd) – a solider turned businessperson, laid the foundation of the Group in 1981.
Both PRAN and RFL have been adjudged most successful Bangladeshi brands.
She is currently the Director of the Group with interests in Light Engineering, PVC & Plastics products as well as in agro-processed foodstuff under the brand name of RFL & PRAN respectively.
She holds the directorship at Meghna Bank Ltd.
She is the Vice-President of National Dairy Development Forum taking interest in developing Dairy Industry in the nation.
She is a member of Finance & Audit Committee of UCEP (Under Privileged Children Education Program), a non-profit & non-governmental organization aims to uplift the socio-economic conditions of under privileged communities through help to learn skills to learn.
She is also a Committee member of MCCI (Metropolitan Chamber of Commerce & Industries).
PRAN has been awarded National Export Trophies consecutively over the last thirteen years and is a recipient of HSBC Bank Export Excellence Award for 2011.
The credit worthiness of the Group is well recognized by the Stock Markets, both local and foreign banks, International Finance Corporation (IFC), Asian Development Bank (ADB) and other financial institutions they deal with together with vendors and distributors.
RFL is the largest manufacturer of cast iron products specially agricultural equipment & other farm implements and also the largest converter of PVC & Plastic products in the country. The brand is leading the Bangladesh market and occupying 60% of the market share.
PRAN is the single largest agro processing company in Bangladesh with more than 200 product lines in six different categories i.e. juices & drinks, culinary, dairy, snacks, confectionary & Bakery items.
The Group comprises of more than 40 companies out of which two companies are publicly listed with the stock market in Bangladesh and enjoys 'blue chip' status.
The group has established overseas offices in UAE, India, Africa & Malaysia and is exporting its products to more than 120 different countries all over the globe.
The Group maintains an unblemished record of performance in production & labor-management. PRAN-RFL Group has an enviable reputation for credit worthiness.
Currently the group has an annual turnover more than $ 2 billion with an incremental double-digit growth.
Current focus of the Group is to emerge as the first Bangladeshi Multinational company with production facilities in INDIA & UAE.
---